Radiological Safety
If you have any questions or comments about the University's Radiation Safety Program or would like to schedule a class, please contact Environmental Health & Safety at (479) 575-5448 or you may send email to the Radiation Safety Officer, Tim Webb.
Radioactive Waste Pickup: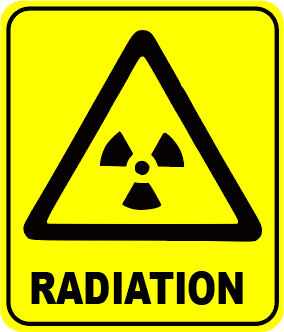 To schedule a radioactive waste pickup, log in to the Environmental Health & Safety website using your University Id and password. When you log in, you will be taken to the "Logged in User Menu". If you are already logged in, click the "Logged in User Menu" link at the left of the screen. Click the "Request Hazardous Waste Pickup" link and follow the on-line instructions. Most of the fields in the header portion of the request are default filled in using your user profile. Correct any entries requiring correction, select "Radiological Waste" in the "Pickup Type" dropdown, fill in building and room number and click the "Continue" button, which will bring up the detail entry screen. Individually list each waste item in the detail section of the form. Click the "Assistant" button for help in filling out the "Rad Waste Material" field. Click "Submit" for each line item, then click "Add" if there are additional line items to enter. Click "Finished" when the form is complete.
Forms:
Radiation Safety Resources: